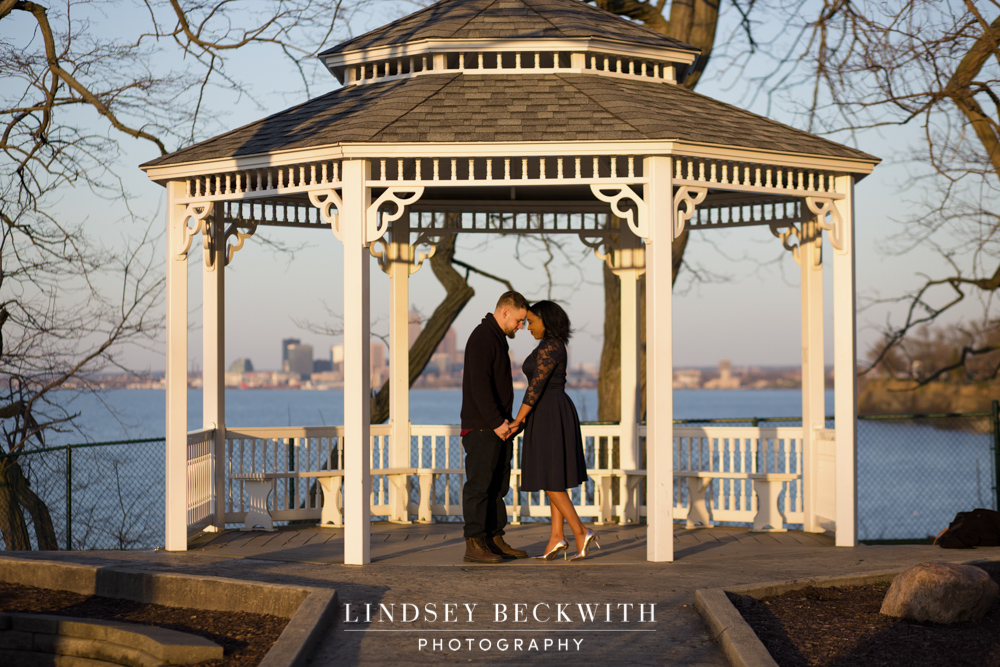 This Lakewood Park engagement session was everything a sunset photo shoot should be.
I met Lilly at my daughter's daycare, of all places. She was the kindest, most patient teacher there, and Audrey adored her. It's difficult to leave your child with strangers. It's like leaving a piece of your own heart and walking away from it. But when Lilly was there, I never worried. That was about five years ago, and we still quote Lilly in our house to this day. "What's gonna work? Teamwork!" (Yes, we're that dorky) So when Lilly reached out to me about photographing her engagement photos, I said yes immediately. My only concern was that her fiance be as awesome as she is. I was not disappointed. John Paul clearly adores her, and the way he makes her laugh is everything.
We started at the top of the park, in the pagoda at sunset; then made our way down to the water front as the light changed. I used a bit of off camera flash to light them up, and I'm not gonna lie–totally had my foot on my light stand during these photos because it was windy by Lake Erie! Here are some of my favorites from this beautiful sunset engagement session at Lakewood Park.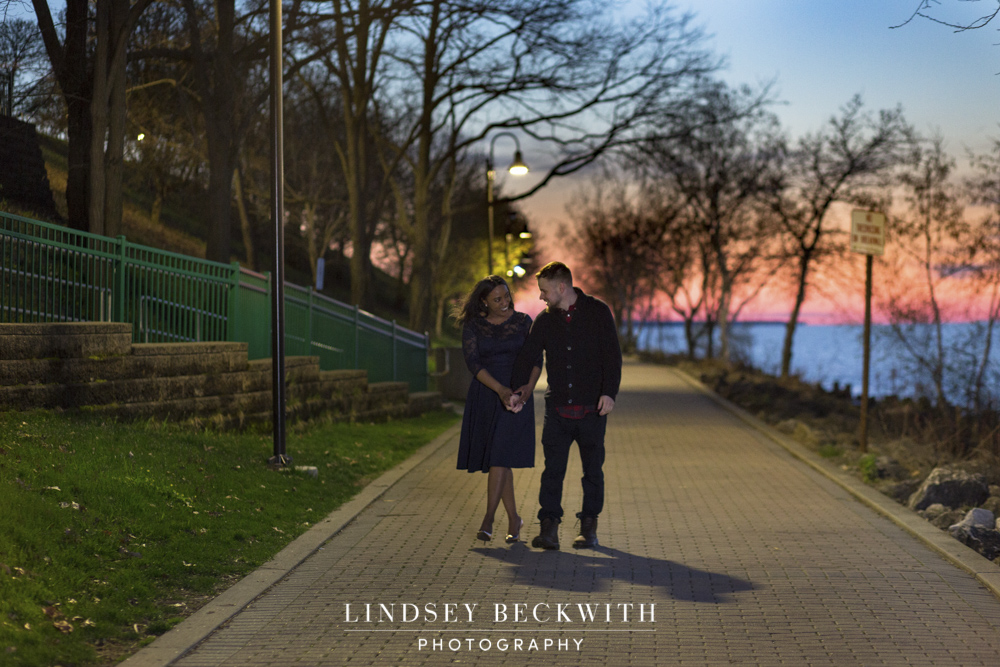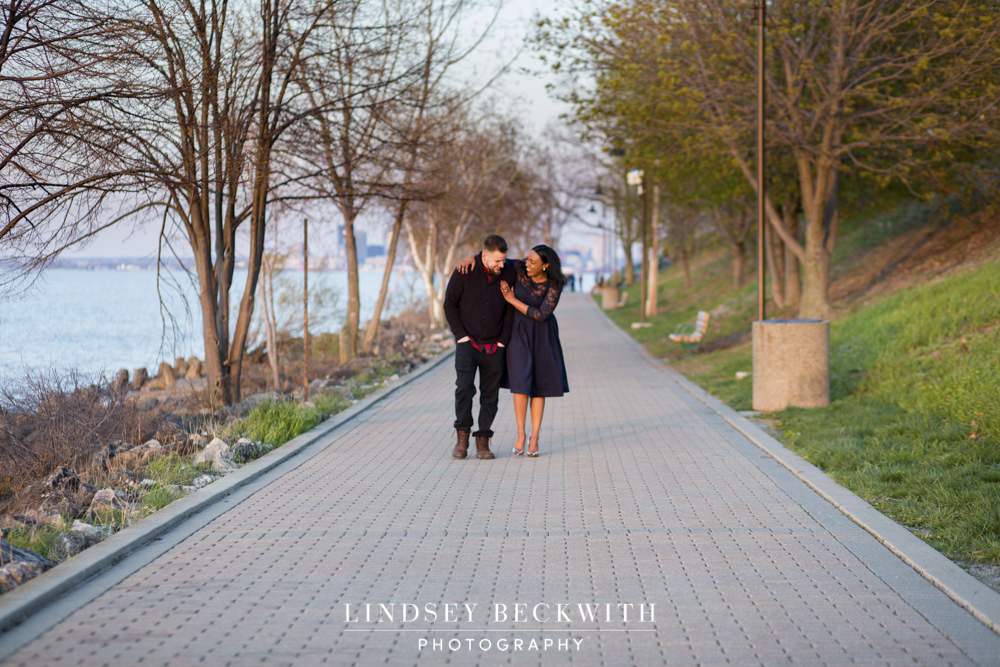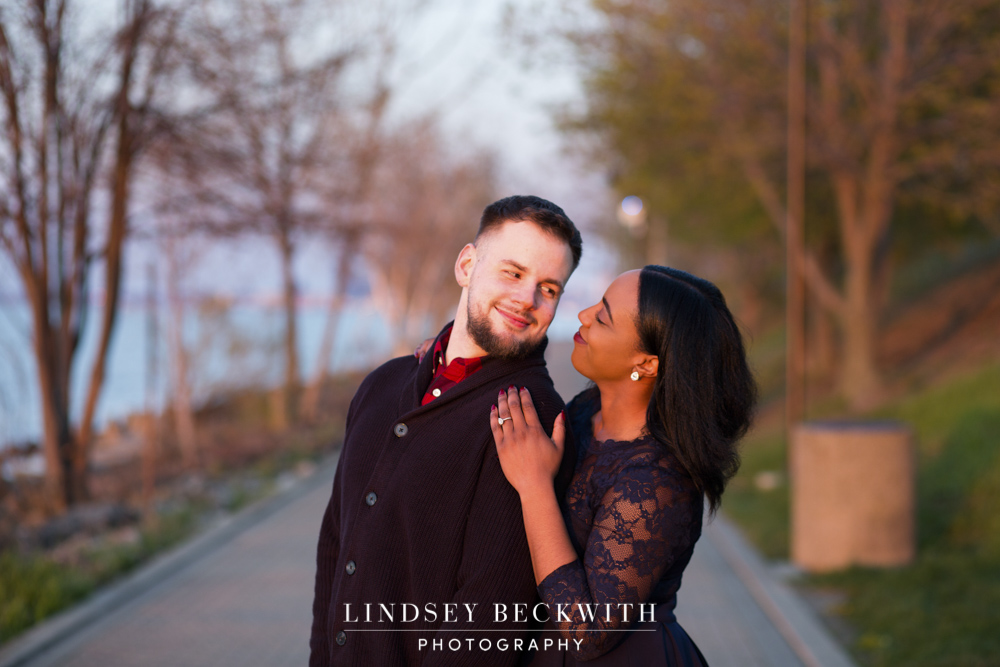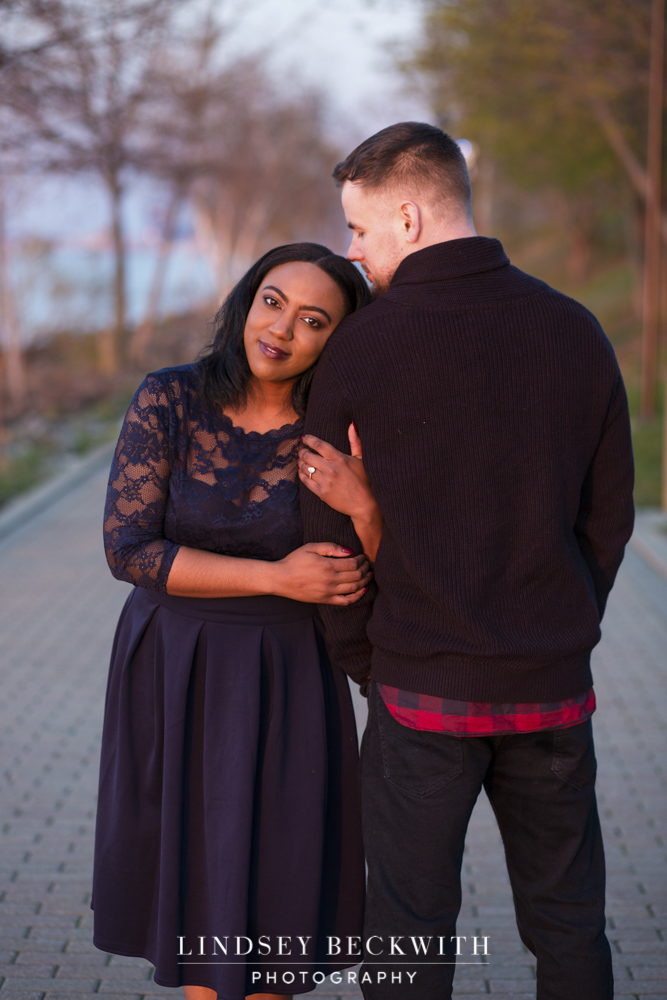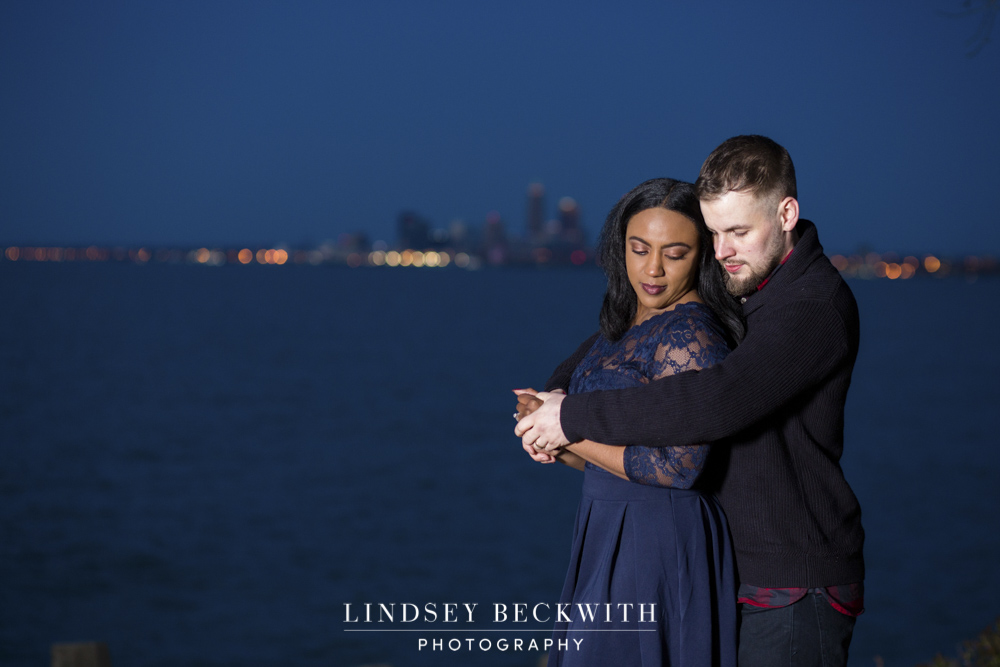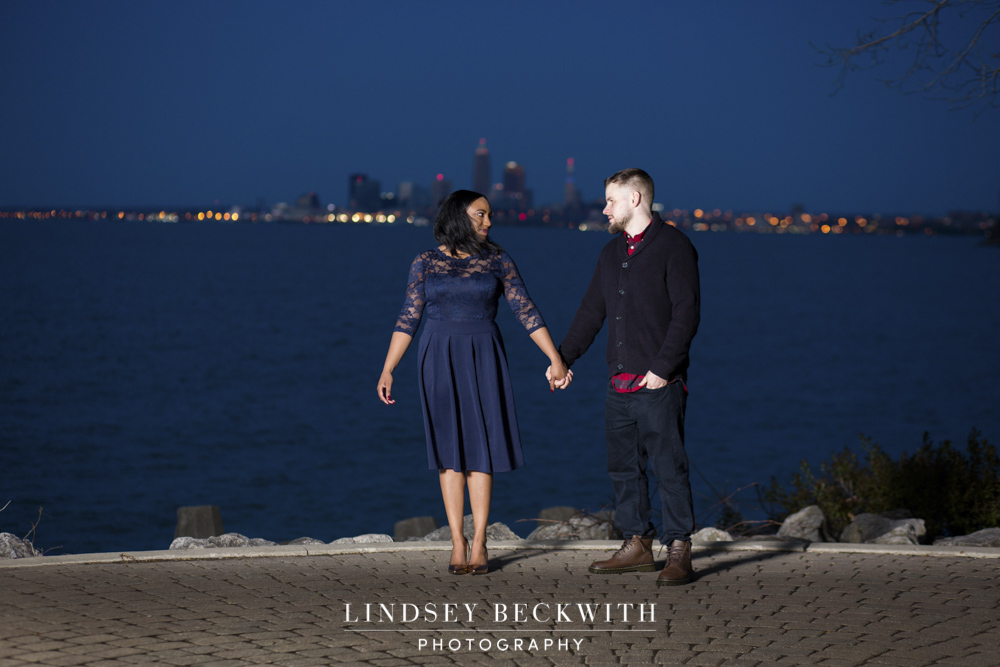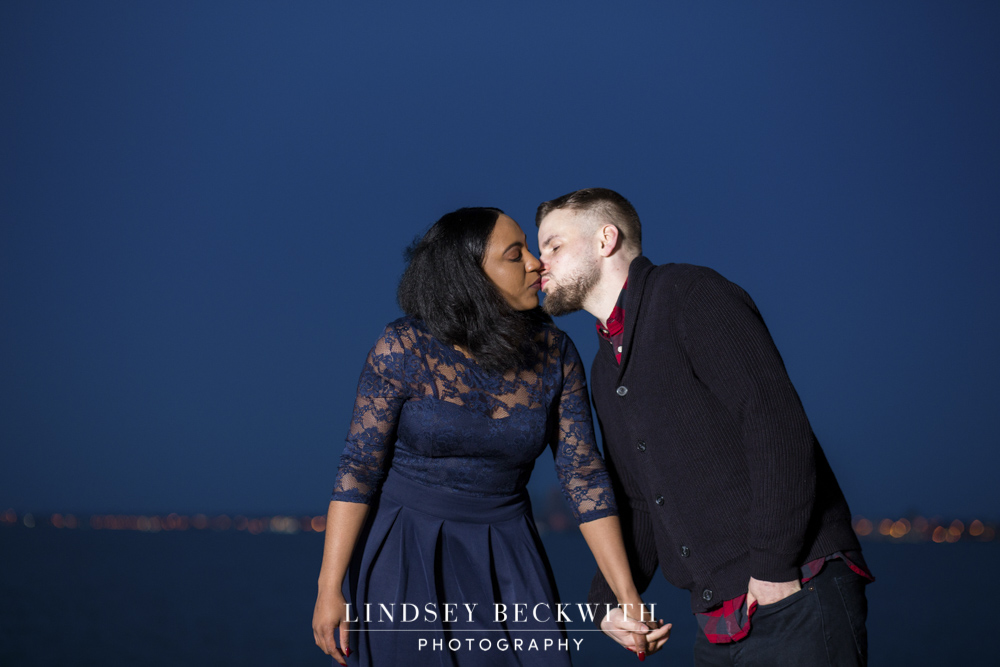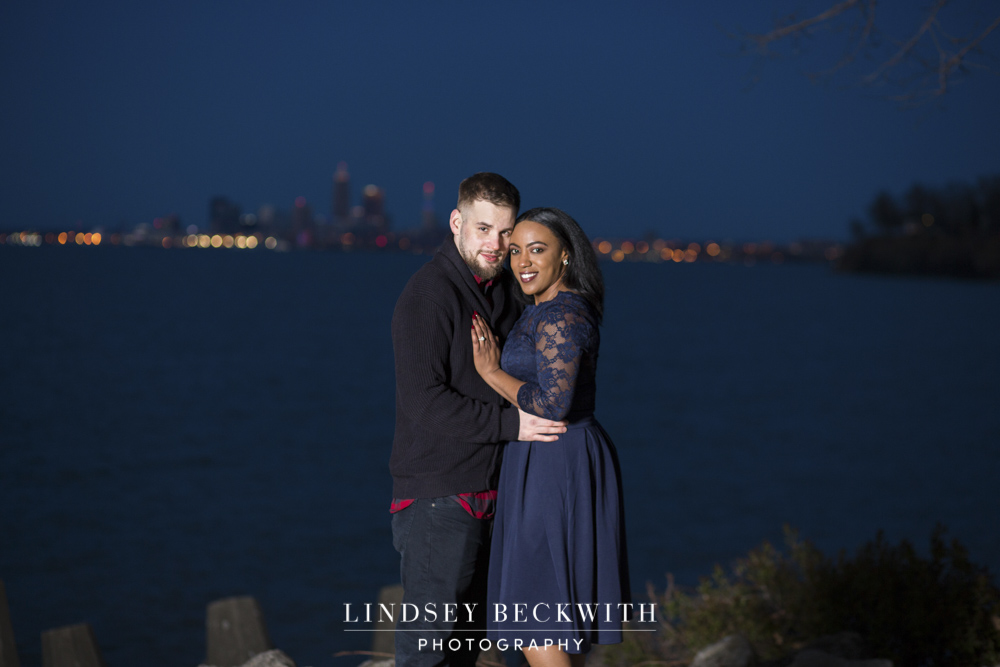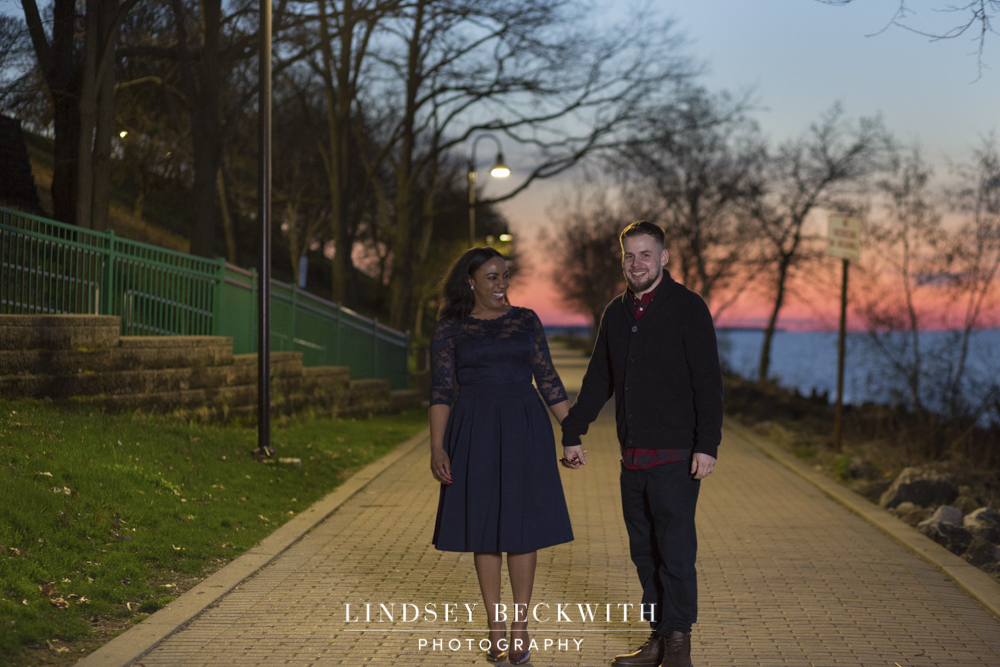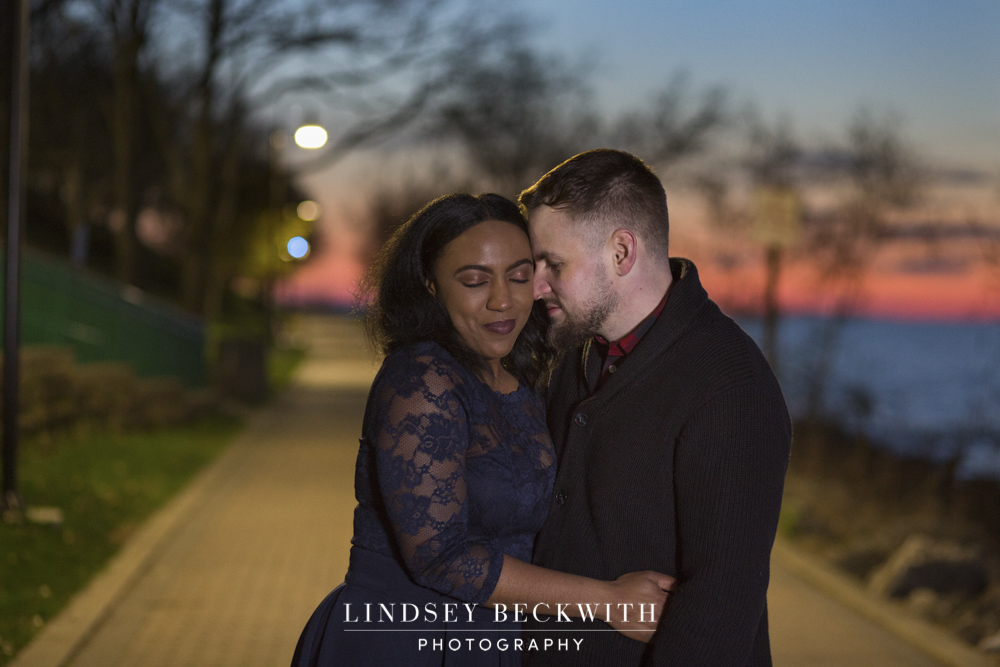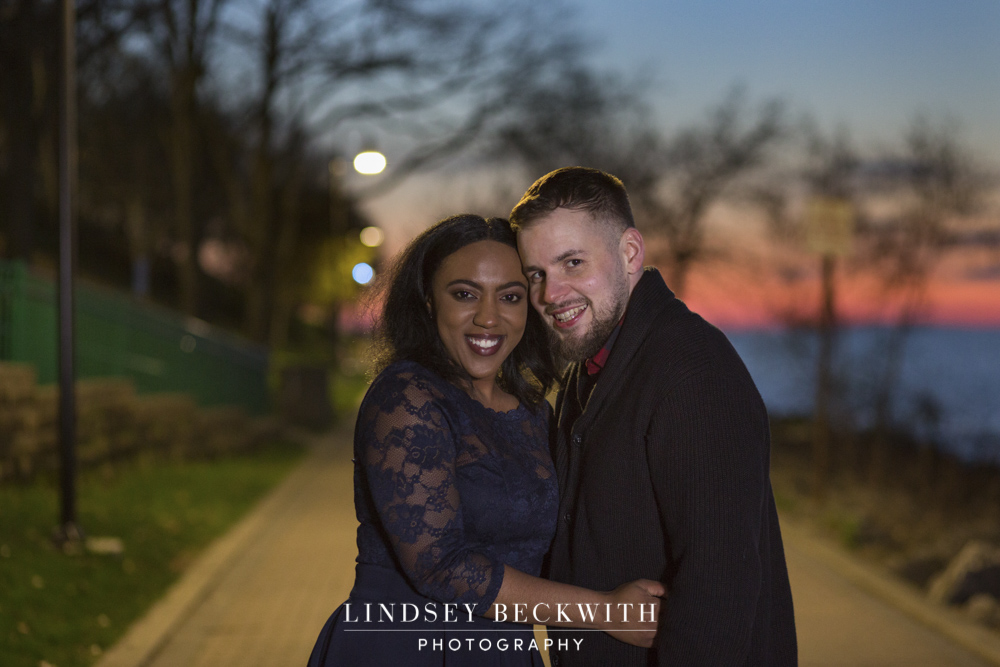 Congratulations, Lilly and John Paul! I can't wait for your wedding next year!